Apartments to rent in Arenal d´en Castell
Menorca apartments. Apartments for rent in Arenal dŽen Castell, Menorca. Around the fine sandy beach with calm waters, ideal for families, you can find a wide selection of holiday accommodations for your next holidays in Menorca. Apartments from 1 to 4 bedrooms in a beautiful natural environment. Arenal d'en Castell see more...


Apartments & Villas for Rent in Menorca
Apartments and vacation property rental in Menorca. We have select a catalogue of quality holiday homes and properties designed to satisfy the independent traveler. Style, comfort and liberty in a privileged natural setting. Far from the crowds of mass tourims, here you will find a safe refuge for a unique stay. Visit our apartments and holiday homes in the most beautiful locations of Menorca: Fornells, Playas de Fornells, Son Parc, Coves Noves and Cala Morell. Apartment rental menorca villas house rentals more...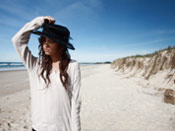 Offer Menorca Rentals: 10 % - 20 %
Discover the most exclusive offers and discounts in Menorca Rentals. Villas & apartments in the most exclusive locations of Menorca with an individual discount to be applied on the pices published on our website. Fill in our Menorca Rentals form above and inquire about the discount to be applied on the apartment or villa of your choice. The most best selection of Menorca Rentals in the Fornells area is available through our availablility search engine.
Offer: 10 % discount to our clients in Menorca sports with Día Complert.



Properties for sale in Menorca - GFornells
Your estate agency in Menorca. No matter if you are searching for a place of rest, retirement or residence, there are many people that are searching for a home under the sun. We offer you an adapted, open and comprehensive service. Enjoy the benefits of a good investment. Check our section on menorca property sales and real estate. more...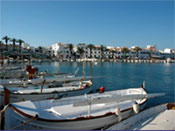 Fornells Menorca
A magical place anchored in the north coast of Menorca. Fornells and its beautiful harbour form one of the last paradises in the Mediterranean Sea. Those who visit us always wish to come back one day. Pure nature in a beautiful mediterranean setting. Here you will be able to discover it all without leaving your house. Fornells Menorca nautical sports in the Balearic Islands. Information for travel and tourism more...